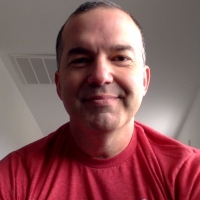 Fran Comesanas
Science Fiction, Fantasy, Horror
Fran Comesanas is currently living in the Hudson Valley of NY. He enjoys mountain biking, martial arts and soccer. His love of reading began at an early age when he was first introduced to the classic children's story, Where the Wild Things Are. He is currently writing book two of the Saint Peter's Gate Trilogy; Wave of Darkness.
Recommended Featured Books
"Someday, everything will make perfect sense. So for now, laugh at the confusion, smile through the tears, and keep reminding yourself that everything happens for a reason"